Berlin Jazz – Andromeda Orchestra Absiko Lights
Klangworte
Berlin Jazz – Andromeda Orchestra Absiko Lights
I'm not Eddie, I'm a Reader.
Wie immer gilt: Youtube verfolgt dich. Trotzdem sehenswert.
Lukas Akintaya – From Far
Das Problem: Übersicht finden. Der Inhalt: Jazz. Die Frage: Wo? Der Ansatz: Berlin.
Von Innen nach Außen – sich erstmal versichern, was vor der eigenen Tür los ist. Und feststellen, es ist viel, sehr viel. Die Clubs in Berlin sind im Footer angeführt. Seit Jahren fehlt ein Kompass. Deswegen hier der Versuch, die Namen Berliner Musikerinnen und Musiker sichtbar zu machen, auch, um den Ansatz eines Überblicks zu gewinnen. Auch ist nicht gewiss, wer mit Ausgang der Pandemie noch musiziert oder wer wieder Taxi fährt oder Bücher schreibt oder alles gleichzeitig.
Wer nicht am Ball bleibt, kann auf den Bolzplatz ausweichen und dort rumschiedsrichtern.
Es kommt hinzu: Dieser Jazzblog steht quasi am äußersten Rand der Gesellschaft, am Ende der Geschichte, der Jazz sei tot, hört man und wundert sich umso mehr über seine weltweite Resonanz, in London, in New York, in Russland, in Israel, in Australien, in Canada, in Süd Afrika. In Süd Korea in Japan.
In dieser Abteilung verbleiben wir erstmal lokal und in Berlin. Ein Versuch, das Berliner Jazz-Leben zu erfassen.
Andromeda Orchestra Absiko Lights
"He has performed from coast to coast in the U.S. and in 1991 he relocated to Berlin where he became well known in the city's music scene."
If you have to ask what Jazz is, you'll never know.
Aus den unterschiedlichen Webseiten: "Hat den Deutschen Jazzpreis in der Kategorie Großes Ensemble des Jahres gewonnen" Andromeda | "In the beginning was the word … and the word was OM!" Fuasi Abdul-Khalid. | "Ein TRAINING für größtmögliche musikalische Freiheit, Ekstase und Spiritualität." Max Andrzejewski | "In the first half year of 2021, I have been very fortunate to work with and write music for a collaboration of the Holon trio and ensemble reflektor." Lukas Akintaya | "Slowly back while things are possible, with a solo and duo with pianist Achim Kaufmann in Berlin" Tom Arthurs | "Egal ob man das Modern Jazz, Mainstream, Contemporary oder Indiejazz nennen will, wichtig ist dem MAQ, den Zuhörer emotional zu erreichen." Martin Auer Quintett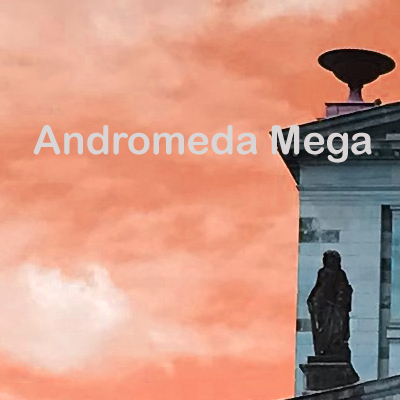 ANDROMEDA MEGA EXPRESS ORCHESTRA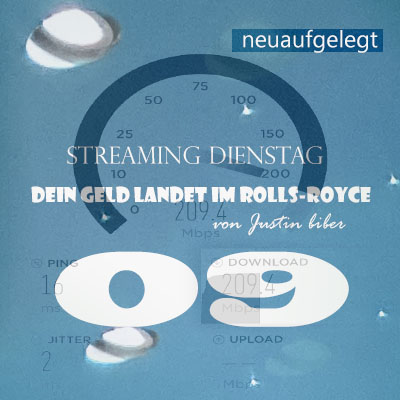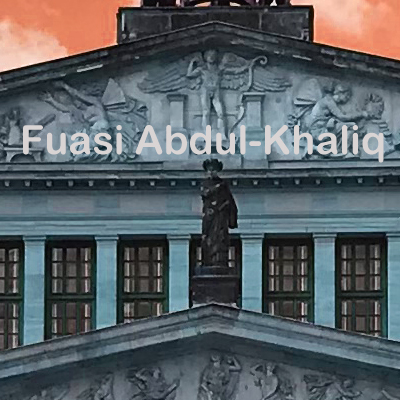 Fuasi Abdul-Khaliq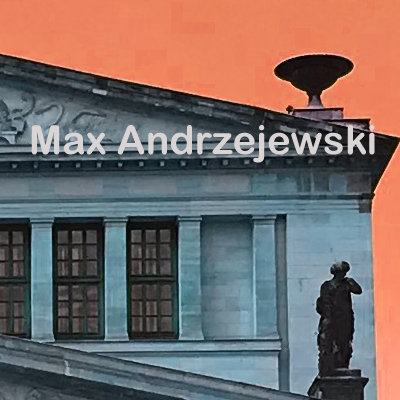 Max Andrzejewski
"Be it magical moments like camping on the lake in the endless forests of Scandinavia and spending the night in the Egyptian desert or even just a memorable, never-ending bar-talk and a heartfelt evening alone on his balcony on Berlin's Sonnenallee." Abisko Lights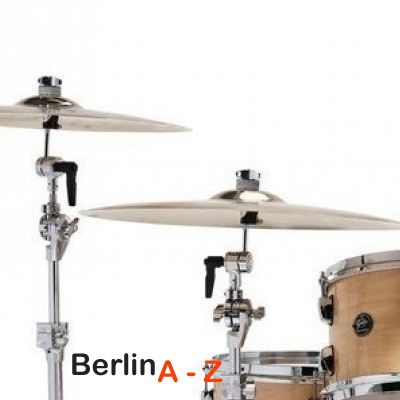 Bedenke doch Tellerchen, manches Klavier dient dir als Ablage.
Außerhalb der Reihe, weils so schön ist:
Sommertime and I Feel Like a Motherless Child
German Jazz from WIkipedia | Berlin Jazz Orchestra Wikipedia | Jazz-Institut Berlin Wikipedia | Jazzfest Berlin Wikipedia | Jazz-Makers Berlin Wikipedia | Jazz Collegium Berlin Wikipedia | Berlin Contemporary Jazz Orchestra WIkipedia | Jazz Optimisten Berlin Wikipedia | Jazz Meeting Berlin Wikipedia | Wie viele Worte braucht es denn noch um endlich mal keinen Ton von sich zu geben. | Dies Musikzieren für die Maschinen, damit andere finden, was sie suchen | Ich soll dem noch 13 Worte Bedeutung geben, dann wird endlich losgejazzt. Jetzt.