Julian Hesse Trio Troubleshooter
Julian Hesse (tp), Peter Cudek (b), Sebastian Wolfgruber (dr)
Auszüge aus der Website von Julian Hesse:
Mit dem Quartett BOUNCE gewann er zahlreiche Auszeichnungen, darunter den Zürcher Jazzpreis 2012 sowie den Suisse Diagonales Förderpreis 2014.
Seit 2014 lebt Julian Hesse in München, er ist Initiator und musikalischer Leiter der einmal monatlich stattfindenden Patolli Jazz Nights.
2020 veröffentliche er gemeinsam mit dem Pianisten Stephan Plecher das Duo-Album "Wheel of Life", welches vom Bayerischen Rundfunk auf die Liste "Bestes Album 2020" gesetzt wurde.
Gegenwärtige Projekte umfassen die Jazz/Hiphop Band "Dr. Syros", sowie die Formation "Fragments of a Tale" zusammen mit dem mazedonischen Multiinstrumentalisten Dine Doneff und dem französischen Saxophonisten Matthieu Bordenave.
Seine stilistische Flexibilität und Aussagekraft haben ihn bisher mit so unterschiedlichen Künstlern und Bands wie Aaron Parks, Django Bates, Joey DeFrancesco, Kyriakos Tapakis, Johannes Enders, Mike Holober, The Poets of Rhythm, Rudi Mahall, Swiss Jazz Orchestra u.v.a. zusammengeführt.
Referenzen
Website Julian Hesse – Wikipedia | Jazzzeitung : Dreamteam Trio | Jazzhalo: Jazz Made in Germany #5 | Jazzviews: Chris Barber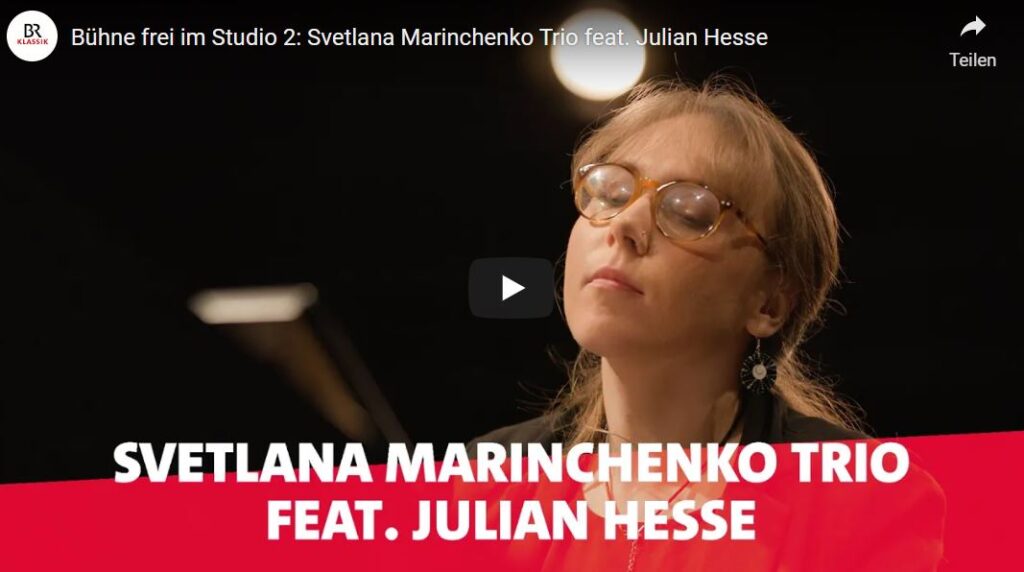 Gerne verlinke ich auch auf meine Berlin Abteilung A-Z. Eine alphabetische Aufstellung vieler Musikerinnen und Musiker aus Berlin. Sicher nicht vollständig, ein Anfang aber ist gemacht.