Ariel Bart In Between Ariel Bart (born March 98') – is a rising chromatic harmonica player and composer from Israel. She has recently received her bachelor's degree in Jazz Performance from The New School University in New York.
Over the years Ariel performed with top Israeli artists including Shlomo Gronich, David D'aor, Miki Gavrilov, Noa Achinoam Nini, Atraf (band), and as a solo performer with the Jerusalem Orchestra East and West orchestra (under Tom Cohen's musical direction).
In 2019 recorded two albums with the Bass player William Parker as part of the "Migration of silence into and out of the tone world" series.
Recorded an album with Steve Swell and Andrew Cyrille under the Polish label "Not Two".
Ariel released her debut album "In Between" in 2021 on Ropeadope Records
Ariel Bart In Between
Mayu Shviro – Cello
Moshe Elmakias – Piano
David Michaeli – Double bass
Amir Bar Akiva – Drums
Ariel Bart – Harmonica
Press Highlights
Ariel Bart – In Between "The combination of instruments in her band of talented young players is unexpected – a traditional jazz piano trio plus a frontline of cello and chromatic harmonica. That pairing of cello and harmonica sounds good, especially when the harmonica sound is at its most accordion-like." – London Jazz News
"Beeindruckendes Debut" SWR 2
"Musikalisch ist es nicht die Musik von Astor Piazolla, aber ästhetisch durchaus." Jazz-Fun
"Bart is consistently expressive on "Colors Palette", deserving a comparison with Toots Thielemans as she rides the crest of involving harmonic waves sustained by an attractive rhythm." Jazztrail
"Ariel Bart from Israel demonstrates how well it [the Harmonica] serves in jazz." Jazzjournal UK
Press Reviews on her Website
https://www.youtube-nocookie.com/embed/VCW2PJLqHsM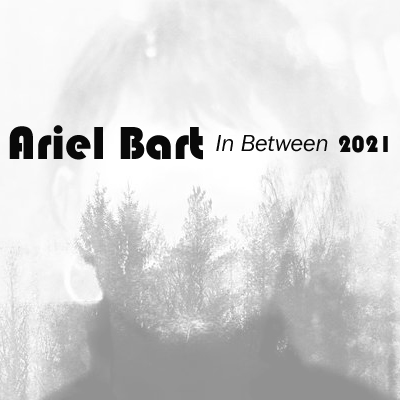 Gerne verlinke ich auch auf meine Berlin Abteilung A-Z. Eine alphabetische Aufstellung vieler Musikerinnen und Musiker aus Berlin. Sicher nicht vollständig, ein Anfang aber ist gemacht.