Karolis Sarkus Palette Feelings
Karolis Sarkus Palette Feelings – Ein beachtliches Debüt macht schon jetzt Lust auf mehr – sehr akzentuiertes Saxophon mit gutem Zug, Druck und kraftvoller Dynamik, frisch und abwechslungsreich, voll unverbrauchter Ideen, der Einsatz einiger Effekte wirft noch Fragen auf, die sich wohl im Live-Konzert beantworten lassen, wobei die Anleihen bei Herbie Hancock und Chick Corea sehr gelungen rüberkommen.
Karolis Šarkus (soprano & alto saxes, EWI),
Jasper Blom (guest tenor sax on #8),
Áron Gunst (grand piano),
David Nino van der Grinten (Rhodes, synths),
Omer Govreen (acoustic & electric bass),
João Guerra (drums)

Press Highlights – Karolis Sarkus Palette Feelings
"Šarkus is a versatile saxophonist with a well articulated, rich sound. He also likes using pitch shifters and does it creatively. He is experimental with his sound and technique instead of being simply being a good in-the-tradition player." – All About Jazz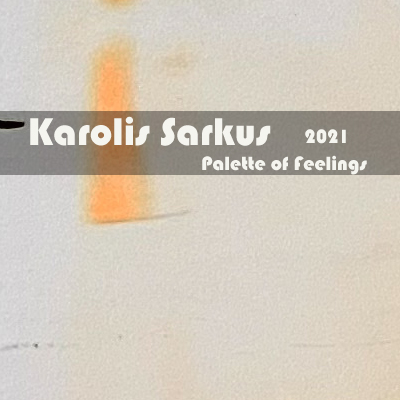 Gerne verlinke ich auch auf meine Berlin Abteilung A-Z. Eine alphabetische Aufstellung vieler Musikerinnen und Musiker aus Berlin. Sicher nicht vollständig, ein Anfang aber ist gemacht.