Gordoa and Johansson
Gordoa and Johansson
26.08.2023 Sowieso
Emilio Gordoa – vibraphone
Sven Åke Johansson – percussion & accordion
Mexican composer, sound artist, percussionist /vibraphonist based in Berlin since 2012.
He's involved in numerous projects including his work as a soloist and in collaboration with theater, dance, performance and other interdisciplinary frameworks.
Sven-Åke Johansson, geboren 1943 in Mariestad (Schweden), ist einer der stilprägenden Schlagzeuger der deutschen Free Jazz-Ära der 60er und 70er Jahre und verfolgte ab den 80er Jahren einen weitestgehend von Institutionen und Gruppierungen unabhängigen künstlerischen Weg als Musik-Performer, zunehmend in den Kreisen Bildender Kunst und Neuer Musik. Unter anderem zählen über fünfzig Plattenveröffentlichungen, etliche Musiktheaterstücke, Hörspiele, bildnerische Werke und ein lebendiges Tourneeleben zu seinem Œuvre.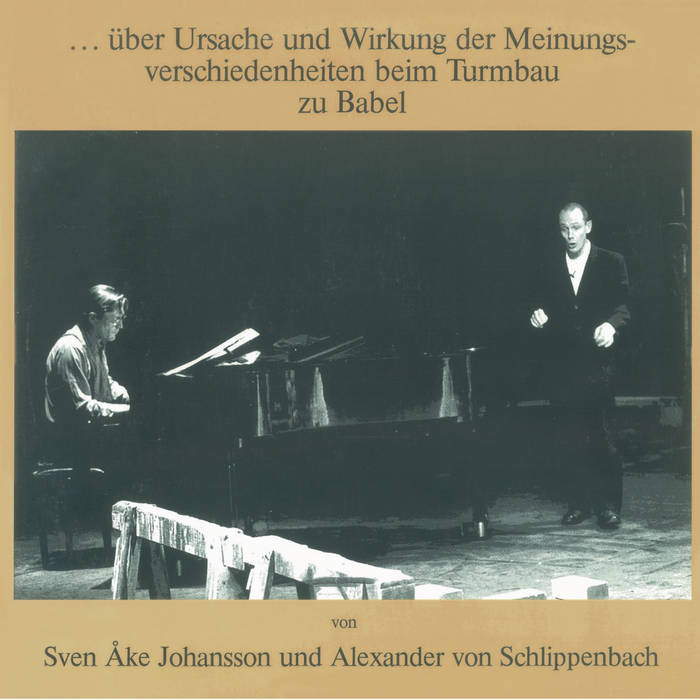 Johansson/Schlippenbach & Ensemble
Shelley Hirsch: voice
Sven-Åke Johansson: voice, accordion
Anne LeBaron: harp
Wolfgang Fuchs: sopranino saxophone, bass clarinet, contra-bass clarinet
Tristan Honsinger: cello
Alexander von Schlippenbach: piano
Paul Lovens: percussion, drums
Gordoa and Johansson