Schlagwort:
Bria Skonberg (tp)
Bria Skonberg (tp), born in British Columbia, Canada, Album: Nothing Never Happens with Mathis Picard (p), Doug Wamble (g), Jon Cowherd (sax)
Best Jazz of 2019 – und ich habe in diesem Jahr (fast) nichts veröffentlicht. Hatte kaum Zeit, es gab zu[…]
Weiterlesen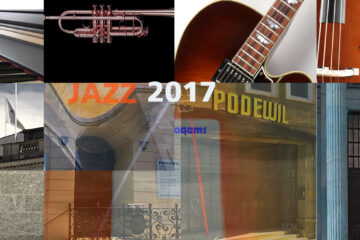 Was ich spüre, sehe, höre. Versuche, den Roots zu folgen. Our Roots are in Africa, Pharoah Sanders 1996 leicht verständlich … oder eben Eric Bibb trocken elegant, Lackschuhe und schicker Anzug gehörten zum Repertoire.
Weiterlesen