Aquiles Navarro Tcheser Holmes – Heritage of the Invisible II
Aquiles Navarro Tcheser Holmes
– Heritage of the Invisible II : From their Bandcamd-Side: In Summer 2014 they traveled to Panama together to perform and record a set of duo improvisations, which they digitally self-released later that year. Back in Brooklyn in 2015, Navarro and Holmes performed as a duo at a Musicians Against Police Brutality event, where they shared the stage with the trio of Camae Ayewa (aka Moor Mother), Keir Neuringer and Luke Stewart. The two groups made fast friends, and shortly after, came together to form the collective quintet Irreversible Entanglements.
Wikipedia – Website Aquiles Navarro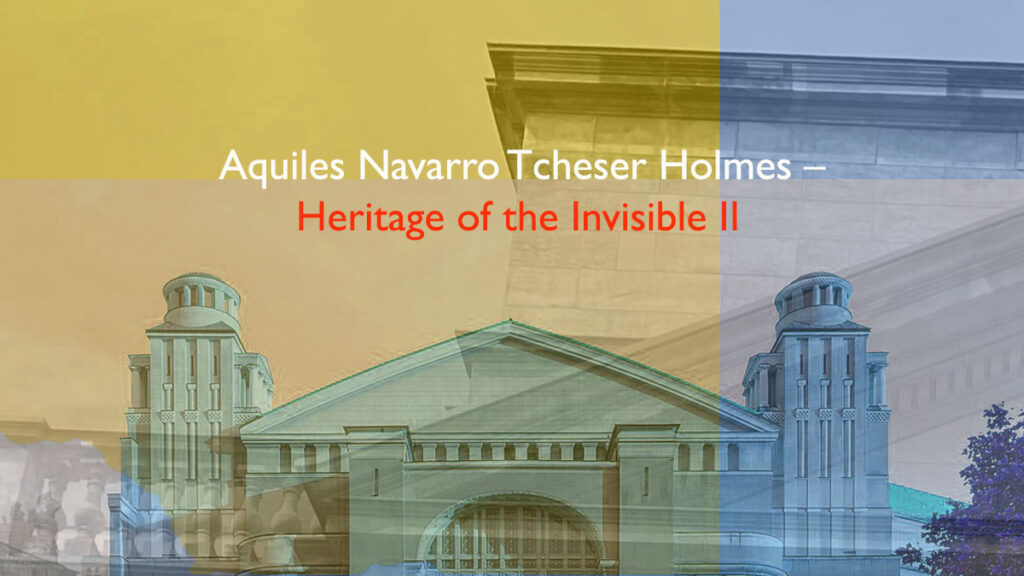 Berlin A-Z. Eine alphabetische Aufstellung vieler Musikerinnen und Musiker aus Berlin. Sicher nicht vollständig, ein Anfang aber ist gemacht.