Mattson 2 Bohsheekwo
Jonathan Mattson (voc) (dr) (perc), Jared Mattson (voc) (g) (b) (keyb) (perc) Release December 2022
Mattson 2 Bohsheekwo
Bohsheekwo is the result of pandemic isolation, history on the road, eight records under the belt, and it is the pinnacle of Mattson 2's work as producers in their own right.
Text: Mattson two
Mattson 2 Bohsheekwo
Mattson 2, das Duo der Zwillinge Jonathan und Jared Mattson aus Kalifornien mit inzwischen mehr als acht Aufnahmen, von denen fünf auf Bandcamp zu finden sind. Zeit, dass auch wir mal reinhören und uns die Ohren reiben. So einfach und zugänglich sie sich im ersten Moment anhören, so aufschlussreich und interessant erscheint das Gesamtwerk. Es gilt weniger, seine eigene Position zu erklären oder gleich auch zu behaupten, es handele sich um zu Leichtes oder Seifiges – um es anders zu sagen: wer davon überzeugt ist, dass Eingängiges im Jazz nichts verloren hat, ist einfach schlecht beraten, wer aber hören will ist im Vorteil.
Wir vermissen in dieser Aufnahme weniger das Komplexe oder Virtuose, wir vermuten in ihrer Herangehensweise vielmehr einen in uns selbst schlummernden Wunsch: manchmal ist Weniger nämlich einfach mehr. Der Weg zu diesem Einfachen ist aber nicht selten schwer. Gut nachzuhören auch im Album Feeling Hands.
Jonathan Mattson (voc) (dr) (perc), Jared Mattson (voc) (g) (b) (keyb) (perc) Release December 2022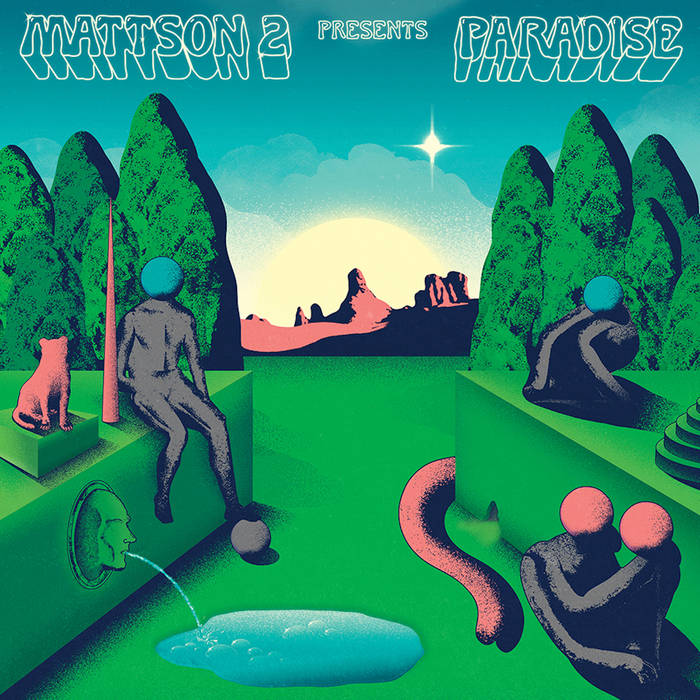 mattson 2 love supreme vinyl mattson 2 vinyl mattson 2 a love supreme mattson 2 – paradise briefmarken kleben