11th Nov 2022 new albums on jazzweek chart
11th Nov 2022 new albums on jazzweek chart
Duduka Da Fonseca (dr), Spike Wilner (p), Peter Washington (b), Joe Warnsworth (p), Tawanda (voc), Arturo Sandoval (tp) – placed on 11th Nov 2022
Duduka Da Fonseca & Quarteto Universal
"Yes!!!"
Vinicius Gomes – guitars
Helio Alves – piano
Gili Lopes – bass
Duduka Da Fonseca – drums
In 2021 after enjoying a Central Park concert, drummer Duduka Da Fonseca met bassist Gili Lopes and guitarist Vinicius Gomes, both of whom said that they wanted very much to play music with him. Da Fonseca felt flattered and suggested putting together a quartet that also included pianist Helio Alves, and Quarteto Universal was born.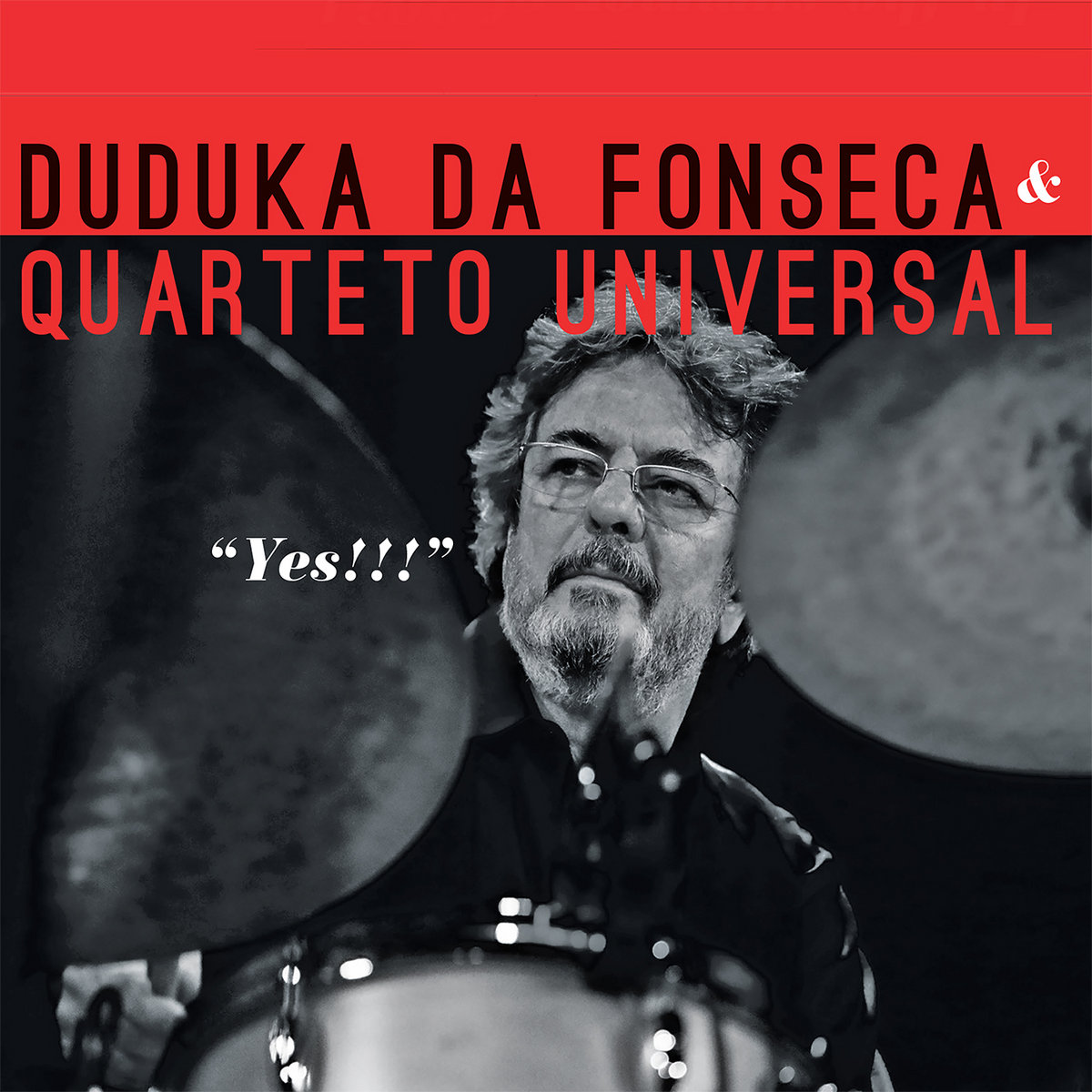 Throughout his career, Duduka Da Fonseca has been one of the leaders in performing music that mixed together Jazz with Brazilian rhythms, featuring the most rewarding aspects of both genres. In Gomes, Lopes, and Alves he has found kindred spirits, resulting in the first recording by the group, YES!!! Text Bandcamp
Spike Wilner Trio –
Plays Monk & Ellington
Spike Wilner – piano
Peter Washington – bass
Joe Farnsworth – drums
Pianist Spike Wilner and his trio chose to pay respect to two of the giant fathers of modern music: Thelonious Monk and Duke Ellington! They both have a unique compositional style that lends perfectly for ALL musicians to digest and then interpret with their own voice. Features the all star rhythm tandem of bassist Peter Washington and drummer Joe Farnsworth and recorded at GB's Juke Joint in Long Island City, New York on January 11, 2022. Text Bandcamp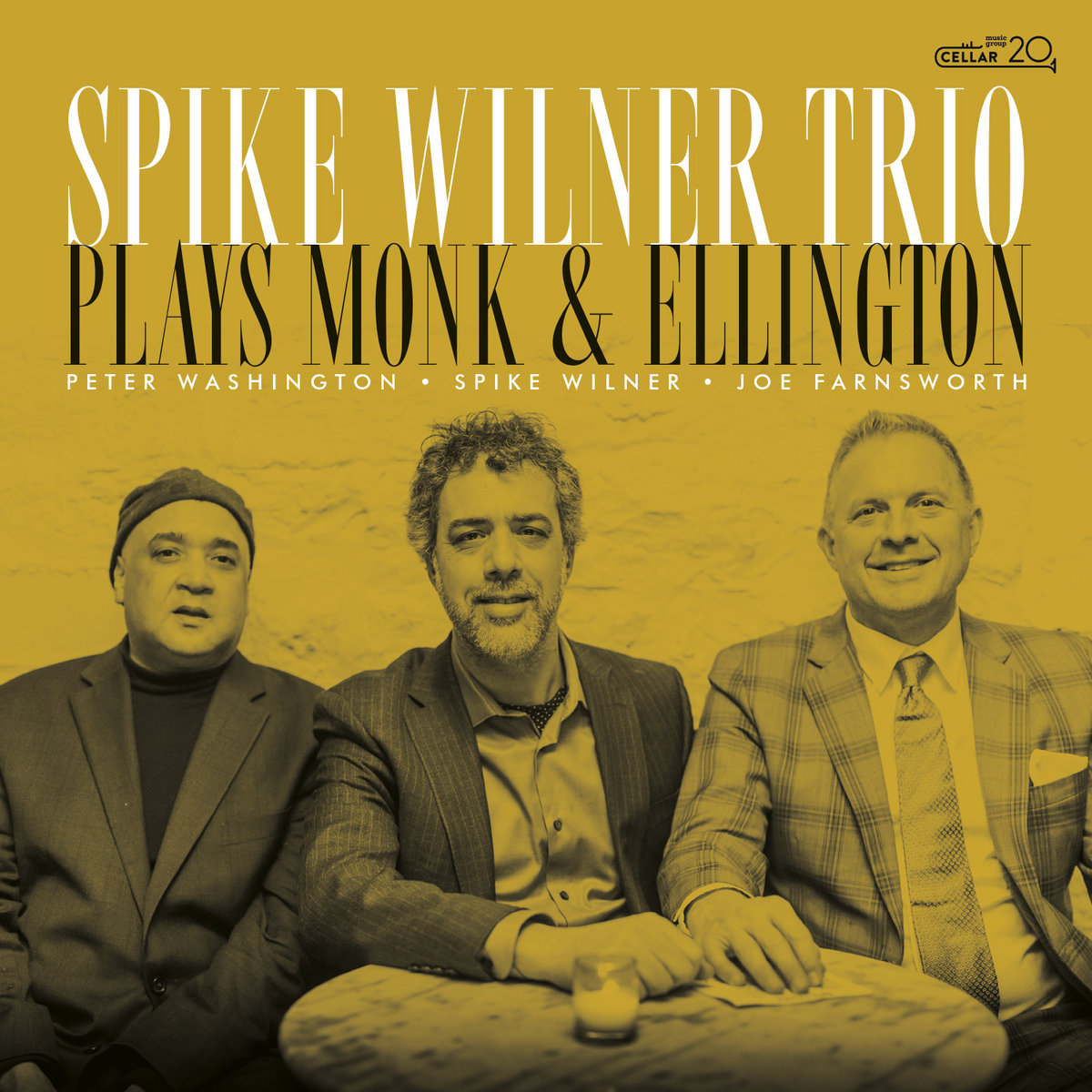 Tawanda
Smile
Tawanda Suessbrich-Joaquim (voc)
Tamir Hendelman (p)
Josh Nelson (p)

The purpose of this recording release is more than just introducing a uniquely talented young jazz vocalist. The title Smilecould also be called "UPLIFT", because in this very polarized world with so much fear,
anger, disillusion, and unhappiness, these songs tell about the other side – the positive, the hopes,
dreams, the joy, and the mystery of life.
It is my hope and belief that you will be inspired to remember that we all have a choice in any circumstance, and choosing love over fear is always the best choice. Sensitively yet powerfully delivering that message in her debut recording release is Tawanda, a wonderful young vocalist I have had the honor of working with. My nickname for her is "TAWANDA-FUL"! She is the future of modern jazz, a soulful, beautiful voice, interpreting the type of music that made jazz popular: melody, lyricism, and an innate sense of swing. To learn more about her, please visit her website: TawandaMusic.com and check out videos of her performing live on YouTube and ResonanceRecords.org.
Text vom Booklet (PDF) auf Tawanda's Website
Listet on 1 + 2 + 3 + 4
Samara Joy
Linger While
Samara Joy – Vocals
Ben Paterson – Piano
David Wong – Double Bass
Kenny Washington – Drums
Label: Verve
ausführlich bei Jazzecho
Arturo Sandoval – Rhythm & Soul
Arturo Sandoval (trumpet),
Maxwell Haymer (piano), Maximilian Gerl (bass), William Brahm (guitar), Michael Tucker (Sax), Danial Feldman (percussion), and Mark Walker (drums)
Ambrose Akinmusire, Melanie Charles, Ravi Coltrane, Val Jeanty, Samara Joy, Julian Lage, Michael Mayo, Elena Pinderhughes, Dianne Reeves, Negah Santos, Somi
Arturo Sandoval Website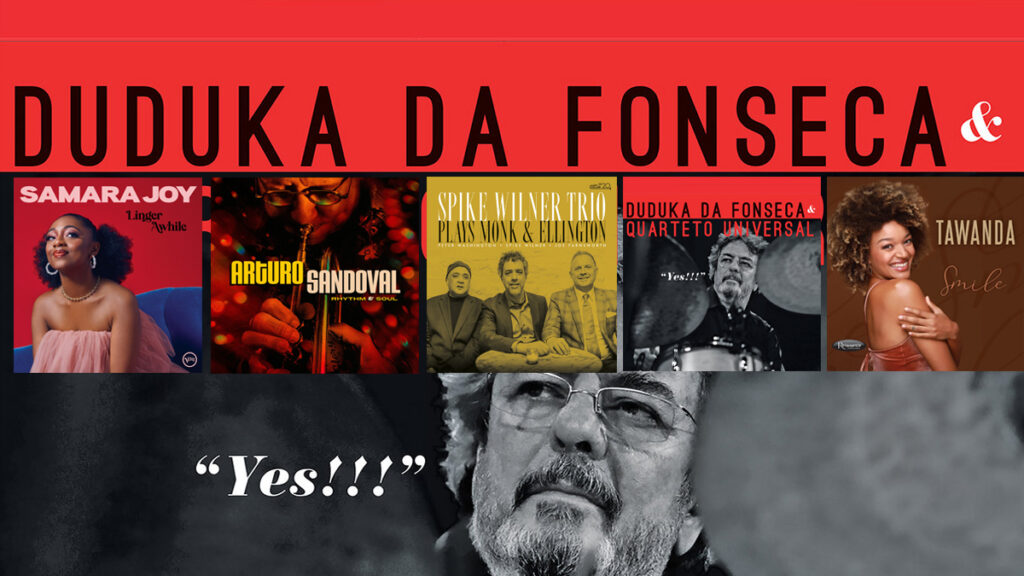 "11th Nov 2022 new albums "
new albums on jazzweek : Reviews : verhoovensjazz new albumson jazzweek chart