Simon Moullier Trio Countdown – 2021 – Jazz Albums Review France | NYC
In der JAZZTIMES heißt es : "Simon Moullier's respect for standards runs deep." Wie tief sein Respekt geht, lässt sich sehr schön an einer Gegenüberstellung von Original zu seiner Interpretation der Originale erkennen. Das wiederum flößt mir größten Respekt ein und erhöht gleich auch die Freude an der Auseinandersetzung mit den so unterschiedlichen Werken der Jazzgeschichte.
Simon Moullier Vibraphone,
Luca Alemanno Bass,
Jongkuk Kim Drums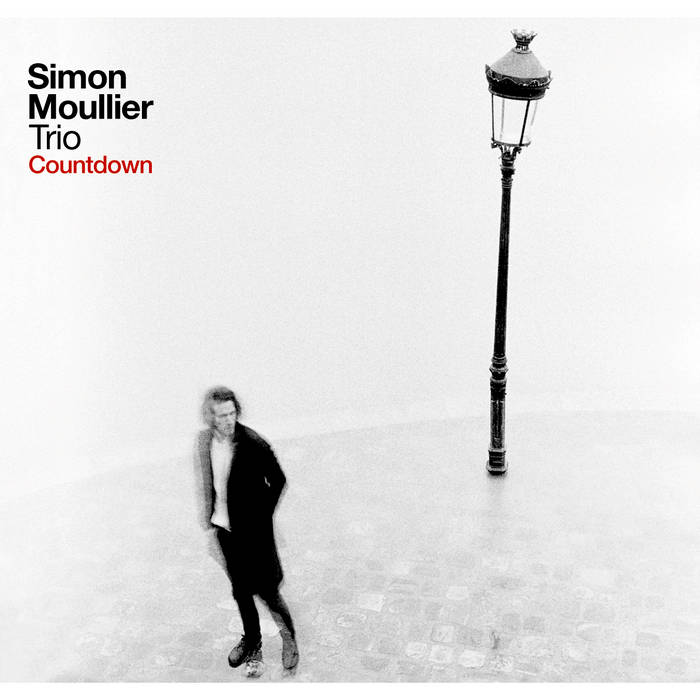 01. Countdown, der Opener von John Coltrane auf Giant Steps von 1960 – das Titlestück.
02. "Work" ist von Thelonious Monk mit Sonny Rollins auf gleichnamiger Aufnahme aus 1954
03. I Concentrate On You (Cole Porter) 1939
04. Goodbye Pork Pie Hat (Charles Mingus) von 1959 auf Ah Um

05. Nature Boy (Eden Ahbez) 1949 Für Nat King Cole ein Hit

06. Turn Out The Stars (Bill Evans) 1979 live mit Marc Johnson Bass and Joe Le Barbera Drums

07. The Song Is You (Jerome Kern) 1932
08. Beijo Partido (Toninho Horta) 1980
09. Hot House (Tadd Dameron) 1945

10. Ask Me Now (Thelonious Monk) 1951
Vibraphonist, Producer, Komposer und Bandleader Simon Moullier hat sich längst als eine der führenden Stimmen seiner Generation hervorgetan. Nach dem Studium klassischer Percussion mit Hedy Réjiba in Nantes, Frankreich, wurde er schnell für seine neue Herangehensweise und seinen Klang auf dem Vibraphone bekannt.
Moullier graduierte am Berklee College of Music unter der Leitung des Trompeter Darren Barrett, gefolgt vom Master auf dem Thelonious Monk Institute, wo er mit Herbie Hancock, Wayne Shorter & Jimmy Heath studierte.
Sein Zusammenspiel reicht von Herbie Hancock, Danilo Perez, Gerald Clayton, Logan Richardson, bis hin zu Mark Turner, Kendrick Scott, Miguel Zenon, Dayna Stephens.

Im Herbst 2020 veröffentlichte er sein Debütalbum "Spirit Song" auf dem New Yorker Label Outside In Music
Simon Moullier Trio Countdown Referenzen
Website Simon Moullierian – Label Freshsound (Spain) | Allaboutjazz : Spirit Song: "Moullier's pieces paint in a pretty range of impressionistic colors, and his crew is equally happy to fill it all in without needing obvious lines to shade between." | Allaboutjazz : Countdown | Jazztimes: "Simon Moullier's respect for standards runs deep." | The Best Jazz on Bandcamp: October 2020
Simon Moullier Trio Countdown
Änderungen: Titelbild ausgetauscht, Bildlinks zu Spotify getauscht gegen Direktlinks, Bildlinks Youtube getauscht gegen Directlinks.