Jazz from UK Oslo Berlin
Einen Überblick über die Musikszene auf der Insel zu bekommen, nahezu aussichtslos. Nach Wochen und Monaten der Recherche, weiß ich häufig nicht mehr, wer wie meine Wege kreuzte, wo ich zu schnell war im Urteil, wo zu langsam – vieles hört sich nach wenigen Tagen an, als käme es aus dem Selbstbespiegelungskosmos der Siebziger, anderes so, als wäre noch etwas in der Mache, vieles, was von der Insel herübertönt hat Groove, Beat oder Sound – wird Zeit nach GB zu fahren, sich das anzuschauen.
Craig Green – from Bristol
Acoustic Jazz – Release May 2019 – Craig Green: Classical guitar; Clive Deamer: Drums and percussion Review on Jazzviews "The son of Bill Frisell, and the grandson of Derek Bailey" – All About Jazz
Greg Foat – from London
House of Jazz – Release July 2022 – Strut Records – a division of K7 Music GmbH: "Upping the tempo, Foat brings in sensual groove-based tracks like the undulating 'Anticipation', the album title track and Groove Merchant-channelling 'Nikinakinu'. "This was one for my stepson Nicky," explains Foat. "I worked up this idea with him and my Zimbabwean drummer friend Sam Chagumachinyi so it has a slightly African feel to it and uses pentatonic scales."
Esbe UK – from London
Vocal Jazz – Release September 2020 – produced by Esbe – Pyramid Painting and: " The hot dusty desert is a bleak but romantic setting for the looming pyramids and the sumptuous brightly painted wall art inside."
Stephen Godsall, from London
brazilian groove – Release Dezember 2020 – vocals by Ali Baverstock, Hazel Tratt, Natalie Davies, Laura Taylor and Sara Harris. Musicians include Sarah Bolter, Ian Ellis, Angharad Miller, Andrew Godsall and Anita Somner. All compositions by Stephen Godsall.
Jim Rattigan, from London
Chamber Jazz – Release December 2020 – Jim Rattigan – french horn; Nikki Iles – piano; Michael Janisch – double bass; James Maddren – drums; Julian Tear – violin; Alison Gordon – violin; Nic Barr – viola; Nic Cooper – Cello
Evan Parker, UK
Experimental Sound | Duo Jazz Saxophon & Drums – Release February 2020 – Evan Parker: Tenor Sax; Paul Lytton: Drums
de tian – from Sheffield
Electronic Jazz – Paul Shaft – guitar, bass, synths, ethnic percussion, voice; Paul Hague – percussion, electronics; Martin Archer – saxophones, melodica, recorders, wood flute, electronics ""….who else in Britain never mind in Sheffield, is prepared to go on stage with nigh on a hundred instruments, very few of which are electric, and try to break through the insulation surrounding most rock gig goers minds…..". Pink Flag fanzine 1979."
Andrew Wasylyk, from Scotland
Atmospheric Landscapes – Release September 2020 – emerging somewhere between spiritual jazz, neo-classical and library music, diffracted by the blues and greys of the wide Tay firth.
Nicholas Llerandi – from New York
Prog-Jazz – Release April, 2015 – Nicholas Llerandi – Guitar, Producer, Engineer; Francesco Beccaro – Bass; Zach Marks – Drums (Cracked, Imperial, 21 Minutes); Jerad Lippi – Drums (Memphis, Standby); Kevin Theodore – Piano (Memphis); Daniel Sanint – Engineer (Flux Studios); Billy Anderson – Engineer, Mixing, Mastering
Jane Ira Bloom, from Boston New York
Duo Jazz – Soprano Sax and Double Bass – Released January 2021,
Jane Ira Bloom – soprano saxophone
Mark Helias – double bass
"The sound is filled with everything that we felt and couldn't say in words. There is a vibration between us that's uncanny given the circumstances and a deep need to play what was real to us just then. It's as real as it gets for two musicians who needed to create music together to try to find some way to mend the world."
Jazz from UK Oslo Berlin – New York, Trondheim,
Nate Wooley, from New York
Choir Music Collage & Electronic Style – Release October 2020 – Nate Wooley – trumpet and amplifier; Samara Lubelski, C. Spencer Yeh – violins; Chris Corsano, Ben Hall, Ryan Sawyer – drums; Susan Alcorn – pedal steel guitar; Julien Desprez, Ava Mendoza – electric guitars; Isabelle O'Connell, Emily Manzo – keyboards; Yoon Sun Choi, Mellissa Hughes, Megan Schubert – voices – One Piece – up to 45 Minutes.
Nelson Riveros, from New York
Latin Jazz – Release February 2021, Hector Martignon (piano), a two-time Grammy nominee; Mark Walker (drums); Andy McKee (bass); Jonathan Gomez (percussion).
Patricia Brennan, from New York
Vibraphon Jazz Sound – Release January 2021,-
Baldi/Gerycz Duo, from Cleveland, Ohio
Experimental Jazz – Release October 2020 – ""We tend to do the free jazz sessions right at the end of long tours," Baldi says, "or after making other records, so it's a nice break from the more regimented song forms that the other bands have, or from playing the same songs every night on tour."
Griffig Hiltz Trio, from Toronto
Jazzfusion – in the Spirit of Rashaann Roland Kirk
Siril Malmedal, from Oslo – Norway
Vocal Jazz – Release May 2021 – Songs explore many themes, not least reconnection with one's place in the world – and which kind of world that is, or should be. Nature, love, tenderness, transcendence, hope, speculation, remembrance, the erotic and the sacred all find their places within the fabric of "Slowly, Slowly".
Mathilde Groos Viddal, from Oslo, Norway
Orchestraler Jazz mit klassichen Bezügen – Release Dezcember 2020 – Mathilde Grooss Viddal: Bb clarinet, bass clarinet, sopran sax, tenor sax
Hayden Powell: trumpet; Børge-Are Halvorsen: tenor sax; Øyvind Brække: trombone; Per Willy Åserud: trumpet & electronics
Signe Emeluth – from Oslo
Solo Saxophon – Release January 2021 : Wikipedia: "Signe Krunderup Emmeluth (* 1992) ist eine dänische, in Oslo arbeitende Jazzmusikerin (Altsaxophon, auch Elektronik, Komposition). "Ihr einzigartiger Spielstil mit schnellen Wechseln auf dem Register, zwischen verschiedenen Melodielinien und plötzlichen Ausbrüchen macht Emmeluth zu einer leicht erkennbaren Stimme."
Arne Torvik Trio, from Trondheim, Norway
Klaviertrio – melodisch, kontemplativ, Release January 2021 – Bjørnar Kaldefoss Tveite · Øystein Aarnes Vik · Arne Torvik
Diego Pinera, from Berlin
Diego Pinera : Old Wisdom mit Ben Monder, Donny McCaslin, Scott Colley ; Release January 2021 ; Energie aus Berlin, New York (wo die Aufnahmen stattfanden und seiner perkussiven Vielfalt Lateinamerikas.
MPT Max Plattner Trio, from Austria
Acoustic Jazz – Trio – Bass, Drums, Saxophon – Release April 2020 –
Gerne verlinke ich auch auf meine Berlin Abteilung A-Z. Eine alphabetische Aufstellung vieler Musikerinnen und Musiker aus Berlin. Sicher nicht vollständig, ein Anfang aber ist gemacht.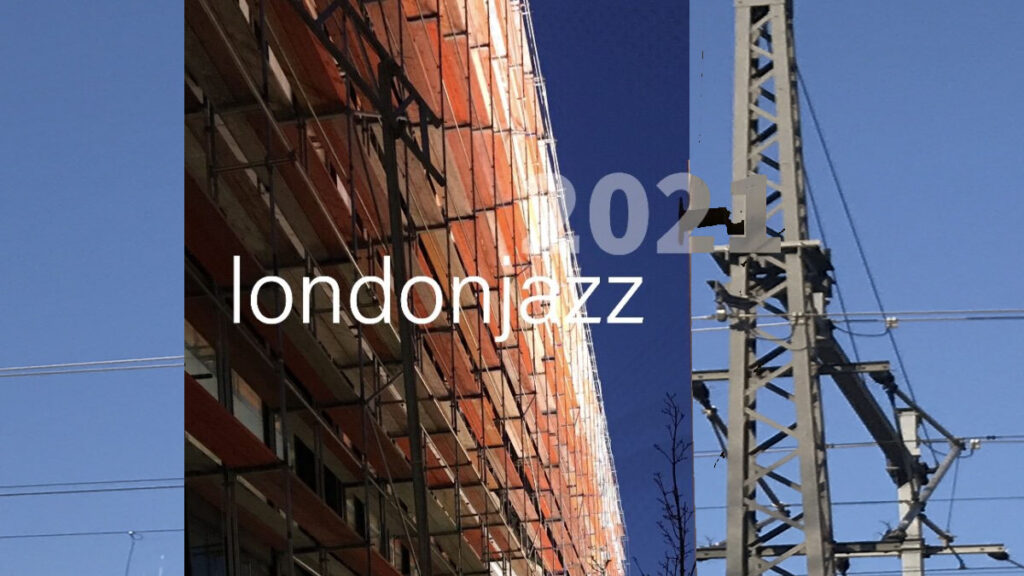 Jazz from UK Oslo Berlin Jazz from UK Oslo Berlin Jazz from UK Oslo Berlin Jazz from UK Oslo Berlin