Daring Mind Jihye Lee, from New York – Ben Kono: Alto Saxophone; Rob Wilkerson: Alto Saxophone; Quinsin Nachoff: Tenor Saxophone; Jeremy Powell: Tenor Saxophone; Brian Pareschi: Trumpet; Sean Jones: Trumpet ; John Lake: Trumpet; Alex Norris: Trumpet; Mike Fahie: Trombone; Alan Ferber: Trombone; Nick Grinder: Trombone (All tracks except 2, 5); Mark Patterson: Trombone (tracks 2, 5); Jennifer Wharton: Trombone; Adam Birnbaum: Piano (tracks 1, 3, 4, 6, 7, 9); Haeun Joo: Piano (tracks 2, 5, 8); Sebastian Noelle: Electric Guitar; Evan Gregor: Double Bass; Mark Ferber: Drums
From Bandcamp: "Daring Mind is a documentation of my first four years in New York. Composing has been my best friend. We danced, cried, laughed, and suffered together. Music heals me by helping to release my emotions. I hope this album can take on you a similar journey as we are all human beings sharing the ups and downs of life." Released March 26, 2021
Daring Mind Jihye Lee Press: 
SWR: Mit "wagemutigem Geist": Von Georg Wasmuth: Daring Mind" mit dem Jihye Lee Orchestra
Jazz-Fun: Jihye Lee Orchestra – Daring Mind
Allaboutjazz: Listening to bandleader/composer Jihye Lee and her mic-drop orchestra is like watching your life flash before your eyes.
Jazzthing: Rolf Thomas: Die Südkoreanerin Jihye Lee, die selbst kein Instrument spielt, macht ihren Gedanken über ihre Wahlheimat New York in spektakulären Bigbandkompositionen Luft.
Downbeat: Suzanne Lorge: South Korean composer/leader Jihye Lee won the BMI Charlie Parker Jazz Composition Prize
From New York : This is Our Environment by Joseph Herbst
Evan Taylor – Trumpet and Flugelhorn; Joseph Herbst – Alto and Soprano Saxophones; Liany Mateo – Bass; Luther S. Allison – Piano and Rhodes; Peter Martin – Guitar; Zach McKinney – Drums
Weitere Neuerscheinungen : Aus den USA : Veronica Swift mit 3 Singleauskopplungen – wir dürfen gespannt sein – "The Sports Page", "Getting to Know You", "Prisoner of Love"
Bandcamp The Best of Jazz Februar 2021
Gerne verlinke ich auch auf meine Berlin Abteilung A-Z. Eine alphabetische Aufstellung vieler Musikerinnen und Musiker aus Berlin. Sicher nicht vollständig, ein Anfang aber ist gemacht.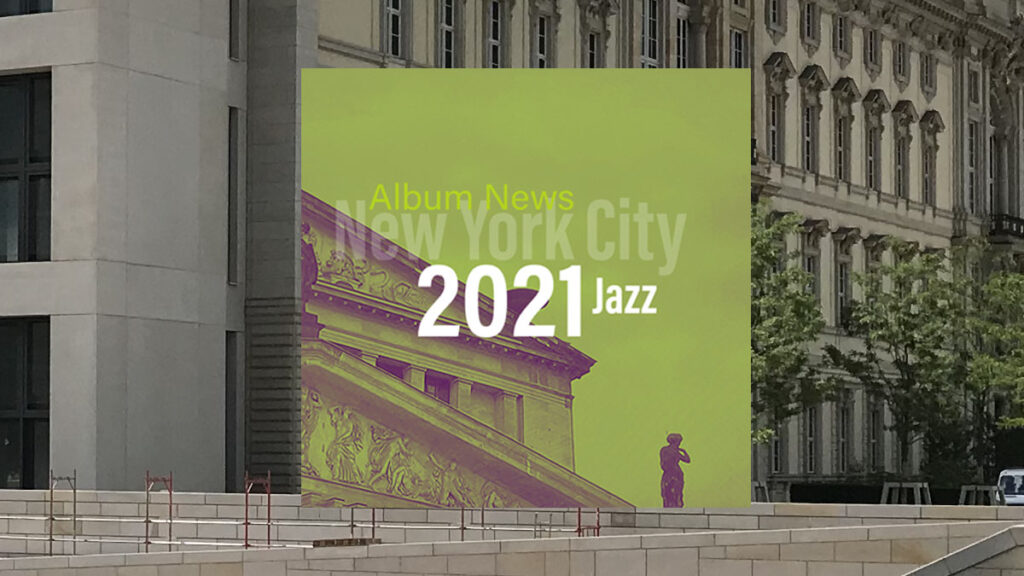 Daring Mind Jihye Lee Orchestra