Jazz Albums September 2023
Jazz Albums September 2023 | 05.10.2023
Alben des Monats: Matana Roberts Coin Coin Chapter Five: In The Garden​.​.​. – und Steve Lehmann Ex Machina
In Zeiten, da jedes Reden sich anhört wie eine Probe oder Szene aus House of Cards und Meinungsfreiheit nicht mehr Diskurs meint, sondern wer wem einheizt und dem wieder nur das Wort Narrativ übergestülpt wird – du kannst schlichtweg nicht mehr zuhören, wie sich die Bedeutungsebenen vom Denken in gesellschaftlichen Zusammenhängen der Privatinsolvenz zuneigen mit Health Care Themen, es kommt der Musik, denkst du, größere Bedeutung bei.
Wie viele aber machen nur ihr Ding – was bleibt dir auch übrig, da die Themen aus den Ritzen hervorgekrochen kommen und zur Nagelprobe werden für den eigenen Wortschatz, der festhängt im Satz vom Hammer, der den Nagel versenkt und mit ihm verschwindet der Hammer. Mit ihm der Satz vom Nagel, der den Hammer versenkt. Es bleibt nicht mal das Gespräch. Im Sinn von House of Cards nehmen Verwirrung und Chaos zu. Es verschwinden Hammer und Nagel, gleich auch die Wand, das Dach, das Haus, die Straße und mit ihr die Leute in dieser Fanfare vom großen Lärm um all das, was nichts bedeutet, je nach Maßstab.
Dieser Monat hatte es in sich, es jagt ein Großereignis das andere – und die nur ihr Ding im Kopf haben, behalten wenigstens ihre Konzeption im Auge, ihre Idee. Andere begnügen sich mit der eigenen Position und beharren auf ihr. Wieder andere wollen nur gefallen, warum nicht. Auch das ist Teil der Vielstimmigkeit – aber: Ich will es auch mal gesagt haben: ohne Namen zu nennen, aber so einiges von dem, was die Öffentlichkeit flutet, ist schon nicht mehr nur grenzwertig, sondern einfach nur: geht gar nicht – aber kein noch so kritischer Satz würde dieses Geht gar nicht verhindern, im Gegenteil, es würde erst recht aufblühen. In Zeiten, da jedes Wort seinen Nutzen zeigt darin, dass das Gegenteil von dem interessanter erscheint.
Muss aber nicht – wir geben nicht klein bei. Hier wird präsentiert, was gefällt, ob es gut ist oder schlecht – vermag niemand zu beurteilen, das folgt einem intuitiven Gefühl – wie gesagt: es geht weniger um Abgrenzung von Jazz zu Pop oder Rock zu Jazz oder Punk zu Gospel – diese Zuweisungen sind überholt – es hat sich vermengt, mit Genrezuweisungen erreichen wir nicht etwa Apodiktisches im Sinn einer Reinheit der Kunst, auch das ist von gestern, es fängt an zu muffeln, sollte jemand seine Aufrichtigkeit mit ästhetischer Notwendigkeit verwechseln. Dafür gibt es einfach ein Zuviel an guter Musik, und das ist gut so.
Es wird demnach nicht einfacher. Nicht für die, die sich ein Publikum wünschen, nicht für die, die Orientierung suchen – die größte Überraschung, die mir aus der Jazzszene täglich quasi ins Ohr springt, ist ihre Vielfalt, ihre Unvorhersehbarkeit, ihre Spontanität, das folgt nicht den Klischees vom Loch im Käse oder den Auslassungen im Subtext oder dem Fingerzeig von wegen, was man darf, was nicht – auch hier: das Gegenteil ist der Fall.
An einem Wochenende im September nahm ich mir die Zeit, das Œuvre von Montana Roberts anzuhören, es war das seit langem Beste, was ich mir antun konnte. Sprache und Musik oder Musik und Sprache. In Zeiten, da scheinbar alles auseinanderdriftet und jedes Wort eins zu viel zu werden droht, die House of Cards tatsächlich wie ein Kartenhaus wirkt – es kommt der Musik besondere Bedeutung zu: die des Verstärkers ums Subjekt, die der Stimme des Subjekts im Verhältnis der Dinge. Auch hier: nichts ist wie es will. Auffällig ist: die Großformationen scheinen en Vogue – noch nie so viele Big Bands gehört wie dieser Tage – deswegen: die Empfehlung Steve Lehman aus New York – strenggenommen keine Big Band, mehr ein Phänomen, eine Erscheinung. Ein Multiplexkino – musst du dich nur auch einmal drauf einlassen – du kommst aus den Erzählungen nicht mehr hervor.
Ach ja Erzählungen. Da hätte ich auch mal ein paar moralische Gesten jenem oder jenem ums Ohr gelöffelt – wer nur hat mir die Literatur zerstört, frage ich, ich mir selbst etwa? Tja – gute Frage. Literatur, Kunst, Musik und Kultur bedingen einander, und dazu gehört wohl auch, dass so manche unliebsame Stimme sich erst verflüchtige, wenn du gar nicht mehr an sie erinnerst oder gar nicht mehr an sie erinnert wirst – ebenso gute Frage: die Szenen scheinen mir in sich so überschaubar und klein, da haben so manche Leute viel zu viel Macht über andere, da reicht schon ein Küchentisch, um Karrieren zu beenden – das aber wäre wieder nur House of Cards.
Wir wollen nicht übertreiben und nicht sichtbar als Pathoswolke in Erscheinung treten, wir wollen auch nicht wir gleich wirr sagen, die Feststellung habe ich Matana Roberts zu verdanken: Ich denke, ich war in meinem Leben noch nie ich selbst. Das habe ich nur eben nicht verstanden und auch nicht respektiert. Ich beginne zu verstehen, spät war es, es ging auf Mitternacht zu, ich kam vom Konzert bei Enemy und dachte: ich habe ein komplett falsches Leben geführt. Und wollte es so nicht stehen lassen, ich ging weiter und korrigierte mich: ich habe kein Leben geführt. Ging weiter und korrigierte mich. Es war nicht ich, der sein Leben so führte. Ich habe noch nie zu mir gestanden, dachte ich plötzlich am Hermannplatz. Ich stand immer neben mir und beobachtete mich im Verhältnis zu den anderen, die ein scheinbar richtiges Leben führen, das ich nicht kenne. Diese falschen Sätze in meinem richtigen Leben. Die einprägsamen falschen Sätze. Die Diktionen und das Spiel.
Matana Roberts
Coin Coin Chapter Five: In The Garden​.​.​.
29.09.2023
Matana Roberts (composer / horns / harmonicas / aux percussion / vocal / wordspeak)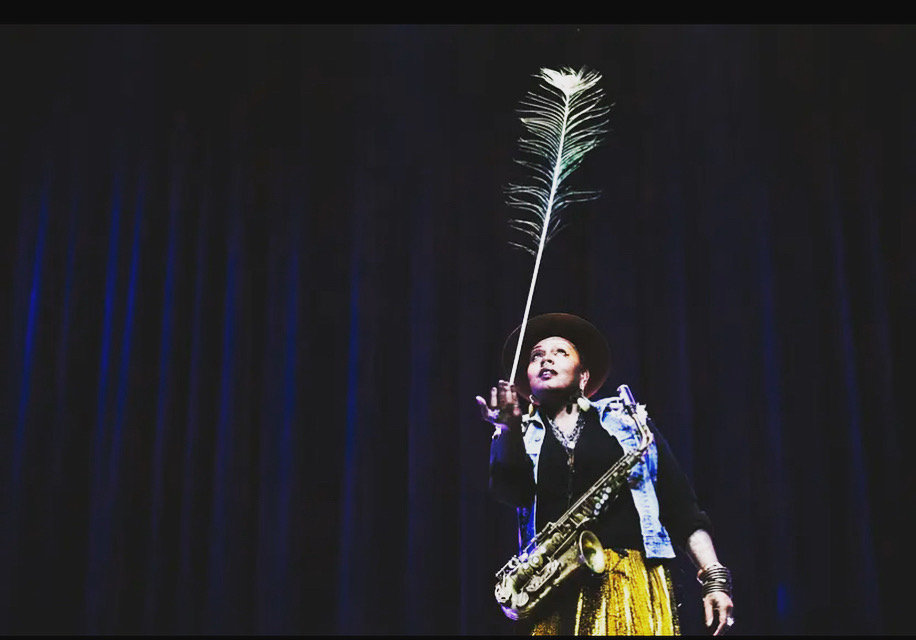 Die zwölfteilige Coin Coin-Reihe begann mit Coin Coin Chapter One: Gens de couleur libres (2011), das von Tiny Mixtapes als "eine der konzeptionell ehrgeizigsten, klanglich fesselndsten und emotional rohesten musikalischen Odysseen des Jahrzehnts" bezeichnet wurde, während The Wire Matana als "ein großes Talent" bezeichnete.
Ja ein komplexes Album – für die, die Zuhören gelernt gaben, hat es einen intravenösen Zugang – das geht über zurückhaltende und zurückgenommene Bläsersätze, die pianissimo aufbereiten, was jederzeit implodieren oder überdrehen könnte – Musiker haben das Repertoire, sich komplett aus der Bahn zu werfen – indem sie überkompensieren oder überinterpretieren oder alles derart überhöhen, dass das Hören quasi willenlos und ohnmächtig erfolgt
Die seit Wochen
mit ihren Single-Auskopplungen auf sich aufmerksam machten
– sind endlich zu haben.
Jazz Albums September 2023
Jazz Albums July 2023 – jazz-album des jahres
New – Jazz Albums September 2023 [.]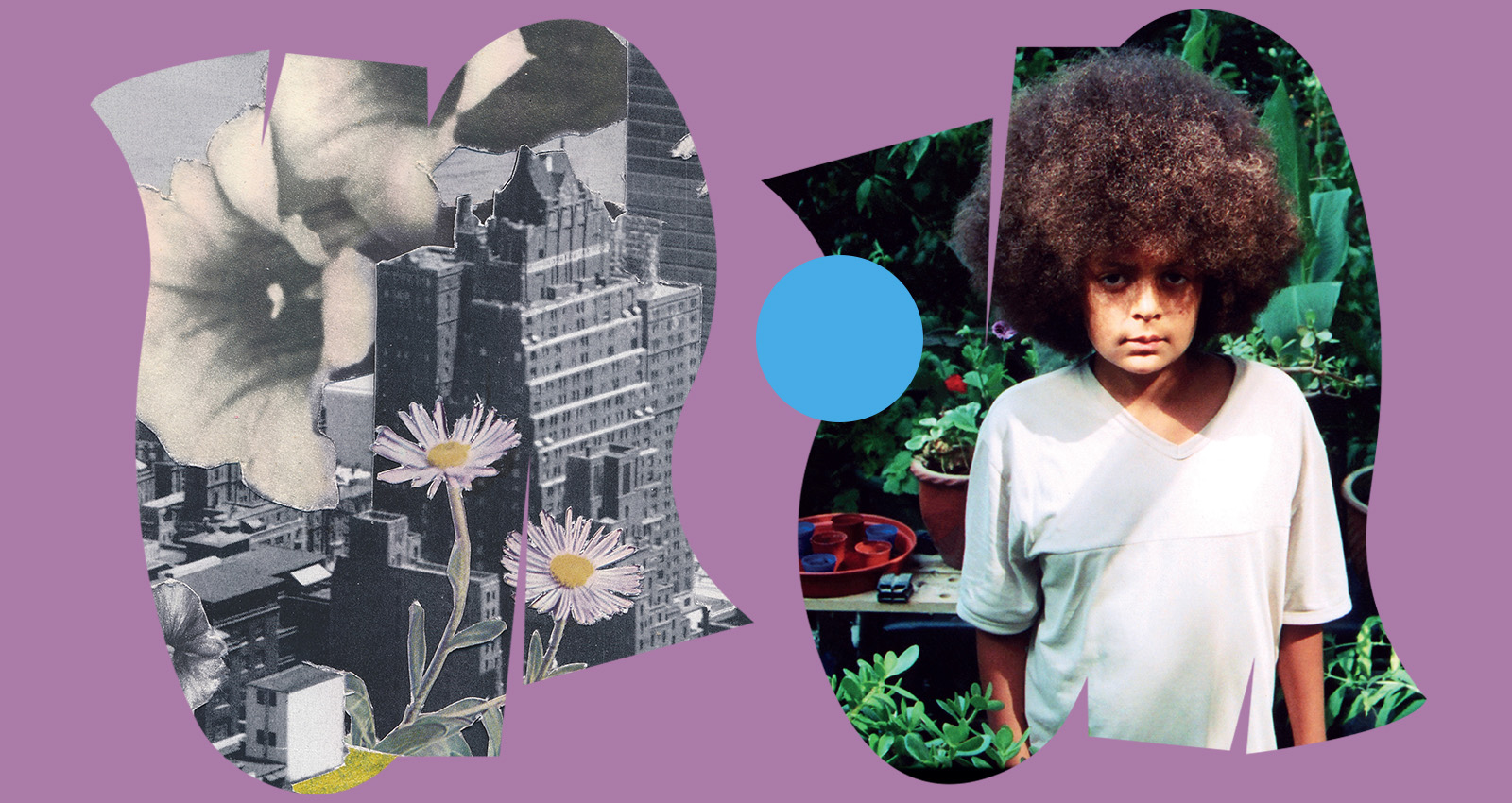 Best of Jazz Dave Sumner Bandcamp
In times when every speech sounds like a rehearsal or a scene from House of Cards and freedom of expression no longer means discourse, but rather who's firing who up, and the word narrative is once again superimposed on it – you simply can't listen any more to how the levels of meaning of thinking in social contexts lean towards personal insolvency with health care issues, music, you think, takes on greater importance.
But how many are just doing their thing – what else can you do, since the themes come crawling out of the cracks and become the acid test for one's own vocabulary, which is stuck in the sentence about the hammer that sinks the nail and with it the hammer disappears. And with it the sentence about the nail that sinks the hammer. Not even the conversation remains. In the sense of House of Cards, confusion and chaos increase. The hammer and the nail disappear, immediately the wall, the roof, the house, the street and with it the people in this fanfare of the great noise about all that means nothing, depending on the scale.
This month has been a busy one, with one major event after another – and those who only have their thing in mind at least keep their conception in mind, their idea. Others are content with their own position and insist on it. Still others just want to please, why not. That, too, is part of the polyphony – but: I also want to say it: without naming names, but so much of what floods the public sphere is already not just borderline, but simply: don't go – but no sentence, no matter how critical, would prevent this going, on the contrary, it would flourish all the more. In times when every word shows its usefulness in that the opposite seems more interesting.
But it doesn't have to – we don't give in. Here we present what we like, whether it's good or bad – no one can judge, it follows an intuitive feeling – as I said: it's not so much about differentiating jazz from pop or rock from jazz or punk from gospel – these allocations are outdated – it has become mixed up, with genre allocations we don't achieve something apodictic in the sense of a purity of art, that's also yesterday's news, it starts to smell if someone confuses its sincerity with aesthetic necessity. There is simply too much good music for that, and that's a good thing.
So it's not getting any easier. Not for those who want an audience, not for those who are looking for orientation – the biggest surprise that jumps out at me every day from the jazz scene is its diversity, its unpredictability, its spontaneity, that doesn't follow the clichés of the hole in the cheese or the omissions in the subtext or the finger pointing about what you're allowed to do and what you're not – here too: the opposite is the case.
One weekend in September I took the time to listen to Montana Roberts Œuvre, it was the best thing I could have done to myself for a long time. Language and music, or music and language. In times when everything seems to be drifting apart and every word threatens to become one too many, when House of Cards actually seems like a house of cards that has collapsed – music takes on a special significance: that of the amplifier around the subject, that of the voice of the subject in the relationship of things. Here too: nothing is as it wants to be. One thing is striking: large formations seem to be en vogue – never heard so many big bands as these days – therefore: the recommendation Steve Lehman from New York – strictly speaking not a big band, more a phenomenon, an apparition. A multiplex cinema – you just have to get into it once – you won't be able to get out of the stories.
Ah yes, stories. I would have spooned a few moral gestures into the ear of one or the other – who destroyed literature for me, I ask, myself? Well – good question. Literature, art, music and culture are mutually dependent, and that also includes the fact that some unpleasant voices only evaporate when you no longer remember them or are no longer reminded of them – another good question: the scenes seem to me to be so manageable and small, some people have far too much power over others, a kitchen table is enough to end careers – but that would be just House of Cards again.
We don't want to exaggerate and visibly appear as a cloud of pathos, we also don't want to say we equal confused, I have Matana Roberts to thank for that statement: I think I have never been myself in my life. I just didn't understand that and didn't respect it. I begin to understand, it was late, it was approaching midnight, I came from the Enemy concert and thought: I have led a completely wrong life. And I didn't want to leave it like that, I went on and corrected myself: I haven't led a life. I went on and corrected myself. It was not me who led his life like that. I have never stood by myself, I suddenly thought at Hermannplatz. I always stood beside myself, observing myself in relation to the others who lead a seemingly real life that I don't know. Those wrong sentences in my real life. The memorable false sentences. The dictions and the game.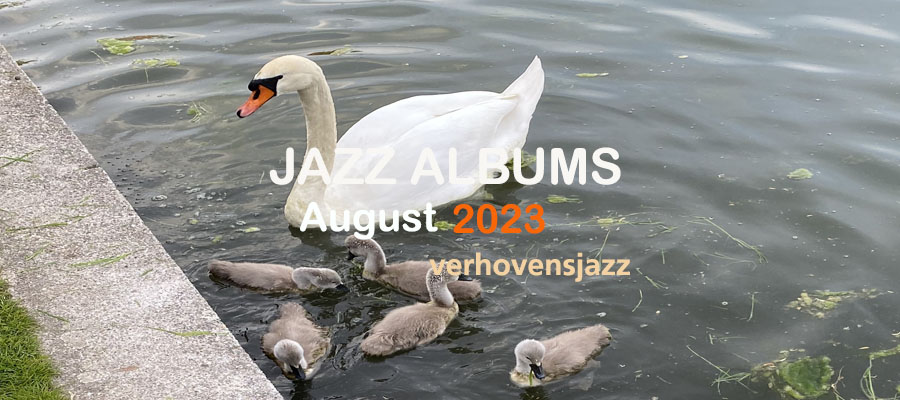 Jazz Albums August 2023
Jazz Albums March 2023 – jazz news deutschland * Jazz Albums March 2023 * jazz news 2023